About Us
We Provide Merger and Acquisition Services to Lower Mid-Market Companies in the Southeastern United States.
The team at Aberdeen Advisors have completed or advised on hundreds of transactions over the years in industries such as healthcare, manufacturing, technology, business services, distribution, automotive, and service. All of our advisors work together sharing their knowledge, experience and resources to provide unprecedented service to our buyers and sellers.
You come first!
Know that with us you don't just have one broker working for you. You will have a team of experienced knowledgeable advisors behind you every step of the way. It's what makes us different than most firms and it makes us more effective in getting you maximum value for your business.
Meet Our Team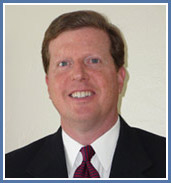 Emery Ellinger
CEO
As CEO of Aberdeen Advisors, Mr. Ellinger handles transactions of manufacturing, construction, distribution and healthcare industries.
After graduating with a Bachelor's of Arts degree in Economics from Washington & Lee University, Emery began his career in corporate banking at Bank South. He later joined Merrill Lynch prior to building one of the fastest growing companies in the United States in the eighties.
His track record is as varied as it is long. Among his achievements:
• Mr. Ellinger conceptualized and implemented a plan that merged a traditional consulting business with an Internet company, securing venture capital funding of $6 million. He acquired two additional companies that resulted in the largest source of state and local government bids nationally, with bids valued at more than $1 billion.
• Successfully completed over 50 transaction including mergers, acquisitions, divestitures and financings.
• He built a marketing company from zero revenue to more than $7 million, including employee growth from two to 200, developed a call center, fulfillment company and a direct response agency.
• He has expertise in selling healthcare and large medical practices.
Emery believes strongly in giving back of himself to his community. He is a member of Leadership Tampa Bay and serves on the Board of Directors of The St. Anthony Hospital Foundation. He has a wife and three children, and enjoys golf, and traveling.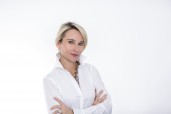 Wendy Andrews-Fine
Vice President, Client Services
Since joining Aberdeen Advisors, Wendy Andrews-Fine has led the Firm's efforts to improve its overall systems and processes ultimately adding value to clients' overall merger and acquisition experience. Based on her personal acquisition experience as an Aberdeen client, Wendy continues to implore strategies to enhance the marketing of our clients, streamline the due diligence process, shorten the sales cycle, and increase transaction value. In addition to her 20+ years of marketing and business management experience, Wendy is a Florida-licensed sales associate and holds a B.S. from Georgia Southern University and an M.A. in Marketing from the University of South Florida.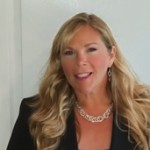 Tracey Deuschle-Burke
M&A Advisor
Our Jacksonville area office is spearheaded by senior M&A Advisor, Tracey Deuschle-Burke. Ms. Burke has over 15 years of experience in the M&A and business broker field. She has analyzed hundreds of businesses ranging from service companies, technology, medical and state of the art manufacturing facilities. Her responsibilities include performing the initial business evaluation, prepping clients for the appraisal process, educating clients on the sales process and seeing the deal through closing. Tracey is also extremely knowledgeable in exit strategies and will consult with business owners on how to show maximum value and prepare their business for acquisition. She works with both buyers and sellers.
Tracey has a strong marketing background in the manufacturing, service, medical, business and technology sectors. She has owned and operated several successful marketing firms and most recently co-founded Agile Internet Marketing, a thriving Search Engine Optimization company. Her background in business includes experience in startups and turnarounds with a strong emphasis in driving sales.
Tracey is involved in many professional organizations including M&A Source, ACG and the IBBA.
She is passionate about community service and is involved with many nonprofits including the Betty Griffin House in Saint Augustine, Florida. She enjoys fishing, boating, golf, glass blowing and pottery.
Craig Swenson
M&A Advisor
Craig Swenson has had a varied background and career. After college and prior to graduate school, Craig had the unique opportunity to travel and sail around the world for two years.
Back home he became an Ohio Real Estate Broker for over twenty years and dealt with large investment and commercial properties. He served for four years as the President of the Ohio Real Estate Syndication and Securities Institute.
During that time, Craig also co-built a Retained Consulting Practice that grew into several different state locations working with fortune 100 and 500 sized companies in a wide range of industries including healthcare, manufacturing, financial services, information technology, real estate, retail, and two international consulting firms.
Craig has been associated for many years with several philanthropic organizations, one that builds orphanages around the world, another that teaches people how to feed themselves in third world countries, and closer to home, works with the homeless in his community and county. He also serves and supports the outreach programs of Generations Christian Church.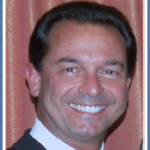 Marc Barhonovich
M&A Advisor
Mr. Barhonovich brings to Aberdeen Advisors over 16 years of experience owning his own investment banking business. Marc has taken 6 companies public and consulted with more than 20 others, providing assistance with mergers and acquisitions, funding, capital structure, business development, and the eventual sale or merger of the client company.
As an entrepreneur, Marc has built businesses from scratch and acquired businesses owning both online and conventional businesses as well as various real estate projects.
Marc has been in Tampa since 1987 and with his wife Lori of 20 years and three children belong to St. Timothy's Catholic Church. Marc serves as a board member of the Men's Club, Pastoral Council, Finance and Stewardship councils, and is on the building committee for the new Youth Center and Elementary School. Marc and Lori were founding members of the local chapter of Legatus, an international organization of Catholic CEO's, where marc served as President for 4 years. Marc has also served on the Finance Council of the Diocese of St. Petersburg.
Marc Tubb
M&A Advisor
Mark is a seasoned financial executive and CPA with more than 25 years of experience driving business initiatives that deliver meaningful value. He brings significant M&A and corporate development experience across various industries to the Aberdeen team, having led or played an integral role in numerous M&A transactions, with valuations ranging from $10 million to $3.7 billion, and IPOs, with valuations between $200 million and $1 billion. Mark possesses a broad financial skill set and also has experience in the capital markets, including numerous debt and equity capital financing transactions. He is also adept in the valuation process, having led corporate financial functions responsible for budgeting, long-range planning, investor relations and strategy transformation.
Mark attended Mississippi State University, where he obtained both his Bachelor's degree and Master's degree in Accounting. Mark is also involved in the community and currently serves on the Board of A Kid's Place of Tampa Bay, Inc., where he is a founding director and treasurer. Mark also organizes a Christmas party each year for children and families associated with Children's Medical Services in the Tampa Bay area and has served in leadership positions in other organizations, including his church and the Kiwanis Club.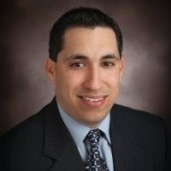 Will Rodriquez
 M&A Advisor
Prior to joining the Aberdeen team, Will founded a valuation & consulting firm that worked with clients across the US in helping business owners transition either majority or minority ownership through various exit strategies. For over a decade, Will guided business owners through the valuation of their closely held businesses. Will's experience also includes a key management role with a regional CPA firm where he advised numerous clients on valuation, tax structures and compliance for M&A purposes. Given his extensive experience in working with businesses across a multitude of industries, his holistic approach to selling a business continues to prove very beneficial to clients.
Will graduated from Oral Roberts University where he obtained his Bachelor's degree in Accounting. Subsequently, he attended Oklahoma State University where he completed his Master of Business Administration (MBA) degree with a concentration in Finance. Will is also involved in the community where he has served on various non-profit boards; currently, he serves in a leadership position at his church. In his free time, he enjoys spending time with his family, traveling, skiing, and golfing.