Meet Our Advisors

Tracey Deuschle-Burke
CEO
tracey@capstonebusinessbrokers.com
904-834-9497
Tracey has over 20 years of experience in the M&A field working with both buyers and sellers. She has analyzed hundreds of businesses and closed many deals in her M&A career. Tracey has a strong background in the manufacturing, service businesses, e-commerce and internet marketing sectors.
She possesses a passion for educating sellers, preparing exit strategies, analyzing businesses and managing the due diligence process. Tracey believes a successful sale is defined by all parties leaving the table happy.
Capstone Business Brokers LLC was founded because Tracey realized there was an under-served market in this space. The larger M&A firms simply did not fully understand the varied needs of the lower middle market clients. Also, larger Main Street businesses falling just below the lower middle market, were being under served as well. They were too big for most business brokers and too small for M&A firms. Capstone is well positioned to guide these businesses through the sales process. Tracey excels at educating these sellers and helping them to achieve their goal of selling their life's work.
Tracey has been an Entrepreneur her entire life. She founded and owned two successful marketing companies. Her first firm was geared strictly to industrial and manufacturing clients and she later started an Internet Marketing company specializing in SEO, E-commerce and website development.
Tracey is a firm believer in continuing education. Tracey has been awarded the Certified Business Intermediary (CBI) designation through the International Business Brokers Association. She is a firm believer that lifelong continuing education is crucial in the ever-changing landscape of the industry. She also realizes the importance of giving back, by mentoring other advisors and business brokers in the industry.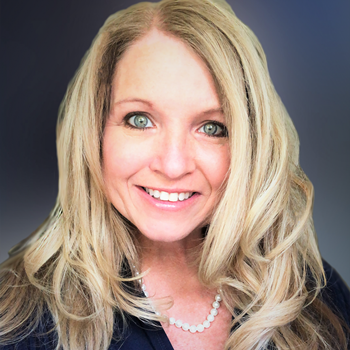 Penny Patrizi
M&A Advisor
penny@capstonebusinessbrokers.com
727-592-8711
From technology development to executive business management, Penny has over 20 years of experience as a proven leader. She is a business development professional with a demonstrated history of working with business owners. Prior to becoming a Mergers and Acquisitions advisor, Penny spent 10 years as the Deputy Executive Director managing all aspects of a highly profitable direct marketing company. She was the lead in the company's restructuring and growth that doubled the company's annual revenue. Penny possesses a strong background in web development and computer programming which ultimately led to the implementation of the software platform, J-Tracker which sold to Morton Plant Hospital in Clearwater, Florida. The software allows simple, user-friendly patient demographic tracking for healthcare executives.
In addition to being a licensed associate with Capstone, Penny brings a broad range of skill sets to the firm offering existing and potential clients an exceptional client experience, from outstanding professional service and air-tight confidentiality to the utmost ethical values. She is able to utilize her technical expertise to strategically market business opportunities and connect our clients with the ideal buyer. With steadfast dedication, Penny partners with business owners leading them through the entire exit process from the onset of engagement through to the closing and oftentimes, she remains involved through the initial integration, post-transaction. Penny has proven experience working with buyers and sellers across a wide range of industries including extensive knowledge in the Pest Control, Landscaping, and Insurance Adjusting industries.
Penny graduated from St. Petersburg College with a degree in Computer Programming and Web Development. As a lifelong resident of Pinellas county Penny is passionate about our surrounding waterways. She is an active member of the Coastal Conservation Association and the International Women's Fishing Association. In her spare time, Penny enjoys fishing, boating, and spending time with her family. Her most important role is inspiring her two teenage children to work hard and achieve their goals in life.